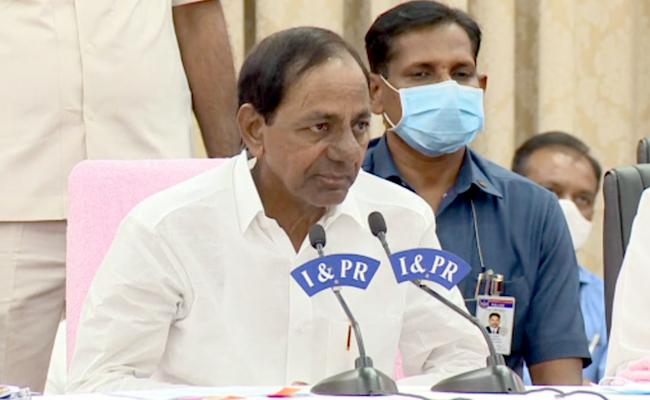 For the second consecutive day, Telangana Rashtra Samithi president and chief minister K Chandrasekhar Rao launched a tirade on the Bharatiya Janata Party and the Narendra Modi government at the Centre.
While paddy purchase was the main subject of KCR's press conference for the second day, he stepped up his attack on the BJP for targeting its political rivals by branding them as "Desh Drohis" (traitors).
The chief minister was referring to the statement of BJP state president Bandi Sanjay calling him as "Desh Drohi" for pointing out to the inaction of the Modi government when China was building villages on the borders of Arunachal Pradesh.
"Is it wrong to say that China is illegally building villages on the border and the Centre should take appropriate action? How can he call me anti-national for pointing out a factual situation on the border?" he asked.
He also accused the BJP of branding everybody who questioned the Modi government's policies.
"The BJP leaders also called the farmers anti-natoinal for agitating against draconian farm laws. For that matter, Meghalaya Governor Satyapal Malik and BJP MP Varun Gandhi also opposed farm laws. Are they, too, Desh Drohis?" he asked.
KCR said the Modi government had been using three weapons against those who question its policies.
"It will brand them as Desh Drohis or Urban Naxalites. Or it will use central agencies like Income Tax department or Enforcement Directorate or CBI to target the rivals," he alleged.
The Telangana chief minister announced that the TRS would organise massive protest dharnas across the state on Friday demanding that the Centre purchase all the paddy from Telangana, as it was doing in Punjab.
"If the state BJP leaders have any love for farmers, they should join us in the protests against the Centre," he said.