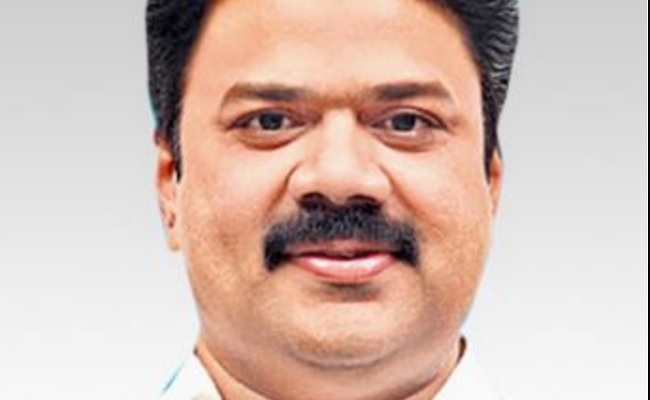 In yet another shock to the TDP, prominent businessman-turned-politician Chalamalashetty Sunil from Kakinada is all set to join the YSRCP in the presence of party president and CM Y S Jagan Mohan Reddy on Monday.
Sunil, who had been making unsuccessful attempts to get elected to the Lok Sabha from Kakinada since 2009, had been keeping away from the TDP for the last one year, though he had never hinted at joining any other party.
Now, he has decided to join the ruling YSRC to sustain his business interests and also to safeguard his political future.
He had several rounds of negotiations with the party leadership and made up his mind to join the YSRC. He was learnt to have been promised Rajya Sabha ticket in 2022 elections.
Sunil had entered the electoral battle in 2009 on behalf of Praja Rajyam Party, but lost in the hands of the Congress candidate and former Union minister M M Pallam Raju from Kakinada.
In 2014, he had switched over to the YSRC Congress party, but luck did not favour him. He lost in the hands of TDP candidate Thota Narasimham from the same Kakinada constituency.
While Thota Narasimham joined the YSRC, Sunil joined the TDP just before 2019 general elections, but once again, he lost the elections in the hands of YSRC candidate Vanga Geetha, who was earlier in the TDP.
Having no other way, Sunil had kept himself away from politics for the last one year and now, he has decided to be back in the YSRC.
It remains to be seen whether Sunil would emerge successful at least in YSRC.