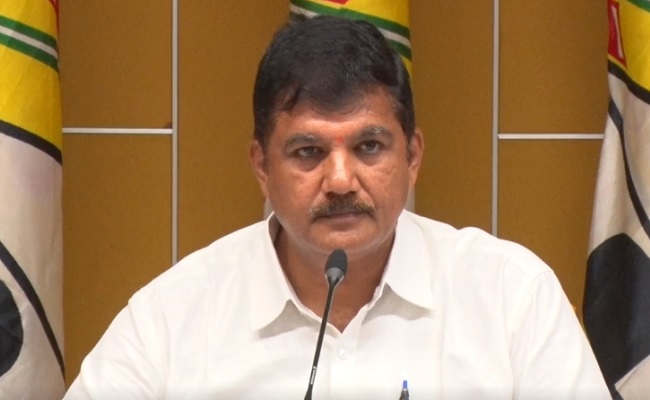 Telugu Desam Party has claimed to have done a sting operation on the allegations of cheating of Dalit farmers in Amaravati, based on which Andhra Pradesh crime investigation department (CID) police booked a case against party president and former chief minister N Chandrababu Naidu.
Even as the high court granted a four-week stay on the CID probe into the alleged irregularities in the acquisition of assigned lands in Amaravati, the TDP secretly recorded the versions of the Dalits based on whose complaints the CID booked the FIR against Naidu and his former cabinet colleague P Narayana.
Former TDP MLA Dhulipalla Narendra released the videos of sting operation on the Amaravati residents who were shown by the CID as complainants in the assignment lands' sale.
"In the videos, the residents clearly said they had not given any complaints to the CID with regard to the sale of their lands at the time of the land pooling. They said that the CID came and collected their signatures. They were told that it was just for checking whether or not they were the owners of those lands or not," Narendra said.
He alleged that the CID police had misled the Amaravati residents in order to create false evidence to tarnish the image of the capital city as well as the TDP chief in the process.
The CID officials did not hesitate to betray the Capital residents by taking their signatures to confirm whether they sold their assignment lands voluntarily or not.
"But then these unsuspecting residents were shown as complainants to book false cases against Naidu. Signature was wrongly taken from one Kanda Pavani, who was a resident of Amaravati. Now she said she would not have signed in the document given by the CID if she had known about the Jagan government's plan," the TDP leader said.
"The police made sure she signed in the paper only to confirm the status of her ownership of the land. She said she had voluntarily sold 70 cents assignment land that came to her from her grandfather and there was no force from any side in this matter," he pointed out.