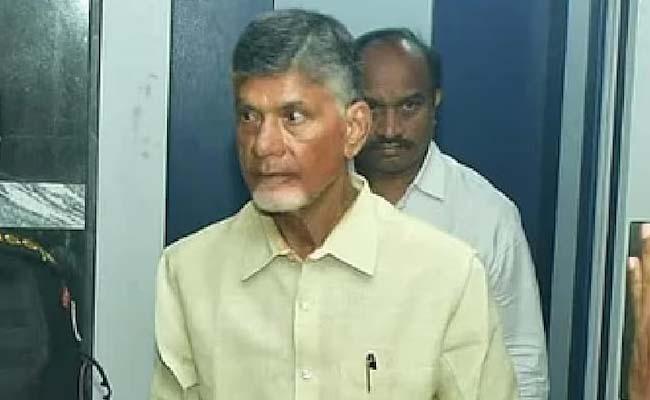 Andhra Pradesh's opposition Telugu Desam Party (TDP) has called for a noisy protest for five minutes on Saturday against 'illegal' arrest of its leader and former chief minister N. Chandrababu Naidu in Skill Development Corporation scam.
The party on Friday appealed to people to make some noise from 7 p.m. to 7.05 p.m. on September 30 as a mark of protest.
It called on 5 crore people of the state to show their solidarity with Chandrababu Naidu by participating in the protest.
The TDP urged the people to ring the bell or beat utensil, blow whistle or honk horns of their vehicles so that the voice is heard by 'psycho Jagan in Tadepalli palace'.
Naidu's daughter-in-law Nara Brahmani requested people to make some noise for five minutes to convey their protest to the government.
Brahmani posted on 'X' that if the wrongdoings of rulers are not stopped, it is dangerous for democracy.
"If people remain silent, this will unleash injustice. Hence, this is my appeal to the people of Andhra Pradesh. You know Chandrababu Naidu very well. Speak out that his illegal detention is wrong. To show your support to Chandrababu Naidu, come out on the streets for 5 minutes and ring the bells or beat utensils or blow whistle. If you are travelling on roads, honk the horn," she said.
TDP general secretary Nara Lokesh appealed to people to show how they react to an illegal arrest.
"Let us show that if false cases are booked, we will not back down. This is the moment to prove that all the Telugu people are in support of Chandrababu Naidu who symbolises honesty and Telugu glory. In support of the impeccable politician Chandrababu Naidu, let's raise the voice of the people democratically," he said.
Chandrababu Naidu was arrested by the CID on September 9 in multi-crore Skill Development scam.
He remained in judicial custody.
The TDP supremo is currently lodged in Rajahmundry Central Jail.
Meanwhile, his wife Bhuvaneswari and daughter-in-law Brahmani met him in the prison on Friday.
Former minister and TDP leader Narayana also met Naidu in the jail.