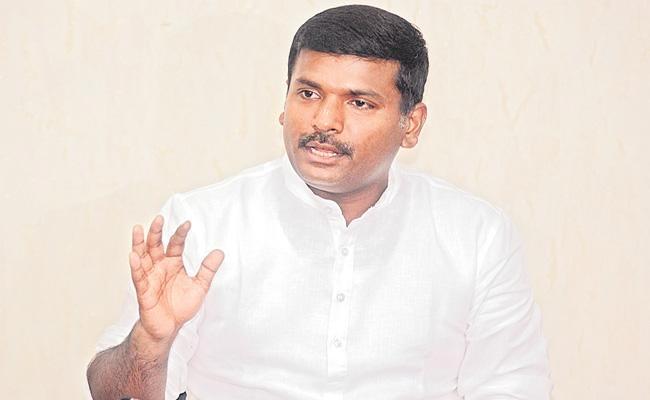 The statement made by Andhra Pradesh industries minister Gudivada Amarnath that the state administration would operate from Visakhapatnam from next academic year has triggered a debate in the media and political circles.
Amarnath told reporters in the state assembly on Friday that the revised bill on three capitals would be introduced in the next assembly session and chief minister Y S Jagan Mohan Reddy would administer the state from Visakhapatnam from the next academic year.
"Get ready for the coming academic year. We shall shift the executive capital to Visakhapatnam as a matter of policy and at the same time, we shall make similar moves to shift the judicial capital to Kurnool. Everything will be done as per the law," he said.
Analysts say one cannot assume that Amarnath was talking through his hat and made an emotive statement, to provoke the Amaravati farmers who are on a padayatra to Srikakulam.
Definitely, he must have been part of the strategy being worked out by the chief minister on the three capitals.
This led to the talk that the YSR Congress government is getting ready to create three capitals, while simultaneously challenging the state high court order of March 3 in the Supreme Court.
However, analysts say it is easier said than done. "It is a long drawn process, as legally it is very complicated. The agreement signed by the AP Capital Region Development Authority (APCRDA) with the farmers is so fool-proof that it cannot be struck down so easily," an analyst said.
He said unless the Supreme Court stays the high court and permits the state government to go ahead with the three capitals' plan, it is not possible to shift the administrative capital to Visakhapatnam.
"Otherwise, Jagan would have to make special efforts to convince the Narendra Modi government to make amendment to the AP Reorganisation Act to change the term "capital" to "capitals." In such a case, the Amaravati farmers will lose their case in the Supreme Court," the analyst said.