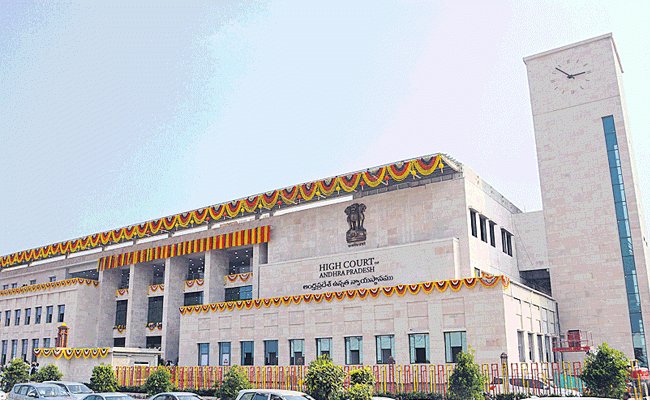 The Andhra Pradesh state high court on Wednesday charged the Jagan Mohan Reddy government with contempt of court for not following the court orders in connection with the arrest of rebel YSR Congress MP from Narasapuram parliamentary constituency K Raghurama Krishnam Raju.
The high court directed the judicial registrar to serve notices on the state government, additional director general of Crime Investigation Department (CID) and station house house officer of CID police station, Mangalagiri, for the contempt of court.
Expressing anger over the delay in implementation of the orders of the court, a division bench of the state high court, which was hearing a lunch motion petition of the state government seeking cancellation of magistrate court orders, sought to know why the government had not followed the orders of the high court and the magistrate court.
It wondered why the government had not submitted the medical report to the court till 6 pm on Saturday, despite directions that the report should be submitted before 12 noon.
Similarly, why no action was taken in shifting Raju to the hospital till the morning, though orders were issued at 11 pm the previous night.
The high court bench said the courts would intervene if there was an infringement of the fundamental rights of any citizen.
Meanwhile, the doctors at the Military Hospital in Secunderabad conducted medical tests on Raju for the second consecutive day. The first day reports were sent to the Telangana high court.
After the conclusion of all medical examinations, the doctors would submit the reports to the Supreme Court in a sealed cove on Friday and till such time, Raju will stay put in the military hospital.