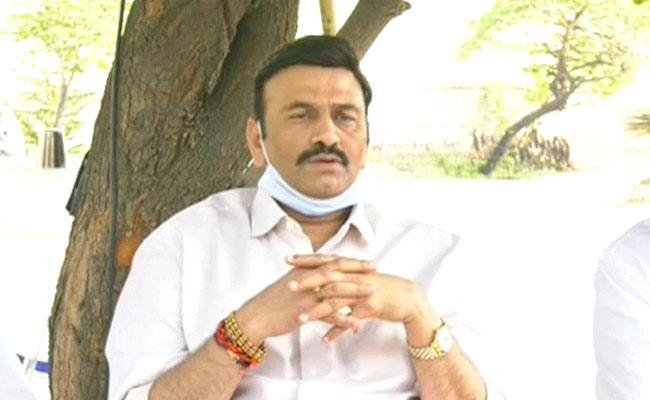 YSR Congress party rebel MP Kanumuru Raghurama Krishnam Raju, who was expected to leave for his native place Bhimavaram in West Godavari district to celebrate Sankranti festival on Wednesday itself, suddenly returned to New Delhi in the evening.
He told his followers and supporters in Bhimavaram not to come to the Gannavaram airport for welcoming him, as he had come back to New Delhi.
Raju said he was discussing with his lawyers on the notices served on him by the Andhra Pradesh Crime Investigation Department police in connection with the sedition case pending against him.
The rebel MP from Narasapuram has realised that it is imminent that the CID police would arrest him after calling him for questioning to the Mangalagiri office on January 17.
He was also told by his lawyers that the CID authorities had fixed him under stringent sections so that he would not get bail from the court.
Even if Raju makes an attempt to get anticipatory bail or bail after his arrest, it is not so easy for him to get the same, as the police had gathered very concrete evidences and they would fix him in such a manner that he might not get the bail so easily.
That is precisely why Raju rushed to Delhi without showing any interest in taking part in the Sankranti festivities and his favourite sport of "cock fights."
The only way he can avoid being arrested immediately was to resign from the YSRC and his MP seat and join the Bharatiya Janata Party.
If he joins the BJP and use his good offices with Union home minister Amit Shah, he can avoid being targeted, at least for now!