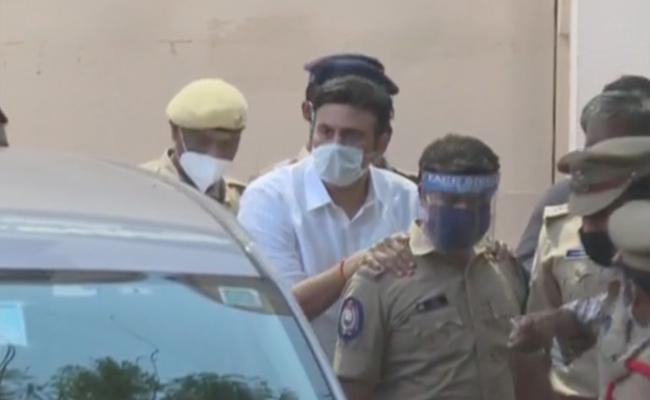 Controversial MP K Raghurama Krishnam Raju is likely to be arrested again.
The MP who is on bail granted by the Supreme Court may have to come back to the District Jail in Guntur soon.
The MP was arrested by the AP CBCID in sedition case.
The CBCID court in Guntur had sent him for judicial remand. However, he secured bail from the Supreme Court and went to Delhi.
But the CBCID court found that the MP didn't sign his bail orders. The district jail also didn't not take his signature on the release orders.
The district jail superintendent had sent a communication to the court stating that the accused MP didn't sign on the papers.
Following this, the court said that it would consider that the accused is still in judicial remand.
This would mean that the MP is still in jail as he didn't sign the papers and get the release orders.
If the court considers this, the MP may be arrested again and taken to the jail to complete the formalities.
The MP had met several Union Ministers during this 'illegal' period and had 'tried to influence the CB CID'.
These two remarks might cause cancellation of his bail too!
If this happens and the Supreme Court iss told about the violations, the accused MP may have to stay in the jail for some more time.
It is to be seen how the CBCID and it's court in Guntur act on these facts.