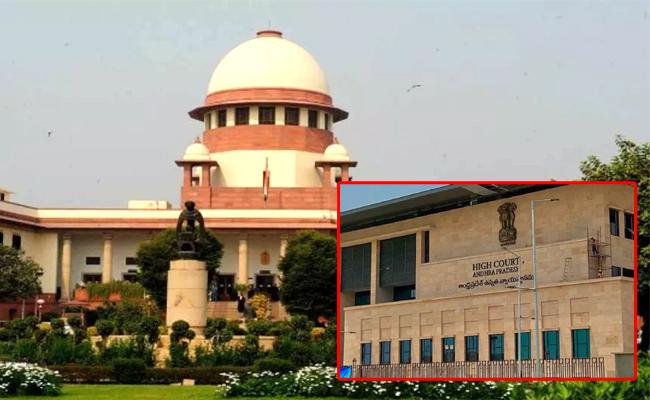 In yet another revolt against a section of judiciary in Andhra Pradesh, a senior advocate wrote a letter to Chief Justice of India S A Bobde seeking to restrain the state high court for allegedly making comments against director general of police Gautam Sawang.
The letter, written by T Koteshwar Rao, who is a practising advocate in Telangana and Andhra high courts and also Central Administrative Tribunal, was accepted by the Supreme Court which directed the court authorities to register it as a public interest litigation and number it for future hearing.
The advocate brought to the notice of the Chief Justice of India several news items that appeared in the media quoting high court asking the DGP to resign from his post, if he could not control the police forces.
The high court had made these comments hearing a habeas corpus petition filed by the family of an advocate who was allegedly arrested by the police.
The high court, according to reports, had observed that the police had failed to implement the rule of law in the state and the DGP should submit his resignation if he failed to control the police forces.
The advocate said the comments were made at the stage of hearing, but not at the pronouncement of judgement.
He wondered how the high court had arrived at a conclusion at the hearing state of the petition itself and made scathing remarks against a very senior officer who is heading the police forces.
"Assuming that the officer is not able to control his forces, it is not the solution for the high court to seek his resignation under the law a measure of punishment," he said.
He said the comments of the high court would certainly shake the confidence of the common man in the judiciary as he had elected the present state government. Further, the comments of the high court would have a cascading effect on the moral of the police forces.
If these tendencies are allowed to prevail, much time may not be needed for the common man having lost his confidence would revolt against the system. This is precisely the situation in the present case.
"Therefore, without going into merits of the case, I submit that the time has arrived to lay down some restraints and checks for the judiciary to practice in its adjudication process, so that impression could be avoided that issues are adjudicated without actual adjudication," he said.
Click Here for Latest Direct-to-OTT Releases (List Updates Daily)