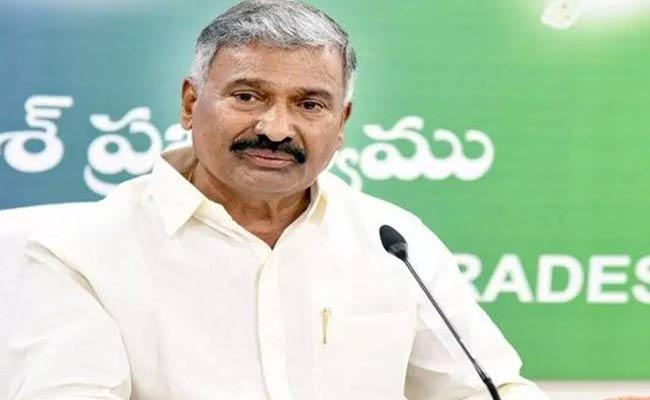 A comment made by state minister for energy and forests Peddireddy Ramachandra Reddy has landed the state government in an embarrassing position, while giving a new weapon to the Telugu Desam Party.
Speaking to reporters on Tuesday, Peddireddy said the state government had unearthed the question paper leakage scam by tapping the telephones of former minister P Narayana and got him arrested.
This has come as an embarrassment to the YSR Congress party, which hhad been alleging all these days that the previous TDP government had tapped the phones of the opposition leaders.
The Jagan government also appointed a committee to look into the alleged purchase of the Pegasus spyware by the previous TDP government to snoop on the opposition leaders.
On Wednesday, TDP politburo member Varla Ramaiah demanded that chief minister Y S Jagan Mohan Reddy tender his resignation, owning moral responsibility for tapping phones of political opponents and judges in the state.
Ramaiah said that Peddireddy, a senior-most colleague of Jagan, had openly announced at a press conference that their Government had used phone tapping to arrest the accused in the 10th class paper leak.
The TDP leader asserted that Jagan had no right to continue as the CM since his own minister had admitted to the 'serious offence'.
The Central Government should also take a serious view of the AP Government's transgressions with regard to phone tapping.
Ramaiah said there was every chance that the Jagan government was tapping even the phones of the Prime Minister and the Union Home Minister. No wonder the phones of Chandrababu Naidu and Nara Lokesh were still under tapping as of now.
"There were allegations that the AP regime tapped phones of the judiciary at the time when CM Jagan wrote a highly controversial letter to the Chief Justice of India," he said.
Ramaiah asserted that their party would take a very serious view of this and it would fight a legal struggle on the phone tapping issue.