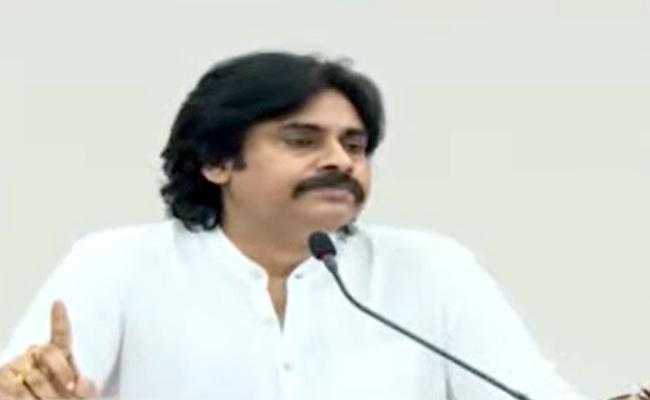 Jana Sena chief Pawan Kalyan addressed the party leaders at the party headquarters in Mangalagiri on Saturday.
During his address, the Jana Sena chief told them that the party has single goal or agenda for the 2024 elections. The agenda or goal is to defeat the YSR Congress.
To reach the goal and move forward with the agenda, the Jana Sainiks have three options, he said.
The first option was to continue the alliance with the BJP, defeat the YSR Congress and form the government.
The second option before the Sainiks was to bring BJP and TDP together in alliance and the three parties defeat the YSR Congress and form the government.
The third option was that the Jana Sena go alone with the Sainiks working hard and defeat the YSR Congress and form Jana Sena government in the state.
He said that there was no other option and wanted the rank and file to be prepared to accept any of the three options when the time comes.
"There is no one side love or two-way love. We are in politics," Pawan Kalyan said.
He further said that he follows a Biblical quote, which says "Everyone who exalts himself will be humbled, and he who humbles himself will be exalted."
Pawan Kalyan said he follows this quote from Bible and wondered whether Jagan, who is a Christian by faith follows it or not.