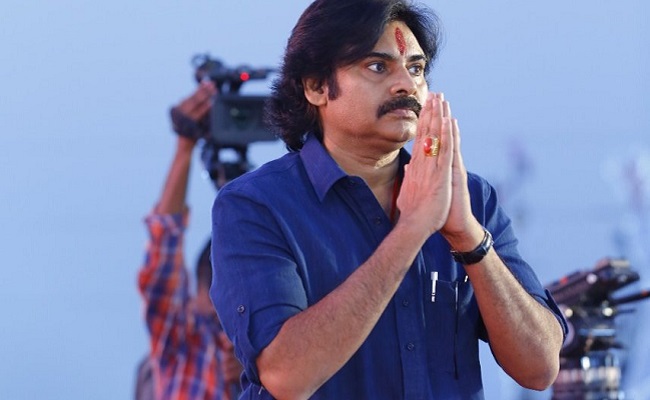 When Bharatiya Janata Party national president J P Nadda came to Andhra Pradesh on a two-day visit, the Jana Sena Party leaders came up with a strong demand that their party president and power star Pawan Kalyan be declared as the chief ministerial candidate of BJP-Jana Sena combine.
Several BJP leaders including general secretary Pothina Mahesh put forth the demand for declaring Pawan as the CM candidate.
In fact, Pawan also did not make any statement that he is not the CM candidate. He only said he won't talk about it as long as there is no indication or confirmation from the BJP.
He, however, said his party had made enough sacrifices in the past and now, it is the turn of the other alliance partners to make sacrifices for Jana Sena.
The BJP national leadership, however, did not make any such promise. In fact, Nadda did not even make a mention of alliance with Jana Sena, let alone making Pawan as the CM candidate, during his two-day stay in Andhra.
Other senior leaders like G V L Narasimha Rao and Y Satya Kumar said Pawan was falling into the trap of YSR Congress party and chief minister Y S Jagan Mohan Reddy. Satya Kumar even said never did the BJP declare a non-BJP candidate as the CM candidate of the alliance.
Interestingly, the Jana Sena leaders including Pawan did not put forth the same demand openly before the TDP for an alliance.
In an interview to a television channel, Jana Sena political affairs committee convenor Nadendla Manohar strongly defended the Jana Sena leaders for declaring Pawan as the CM candidate.
However, when the anchor asked him whether they would put the same demand before the TDP, Nadendra brushed it aside, saying it would not at all be an issue for an alliance.
What does it indicate? Jana Sena is ready for an unconditional alliance with the TDP but with the BJP, it will put a condition that Pawan should be declared the CM candidate. So, the sole objective of Pawan is to make Naidu as the CM again!