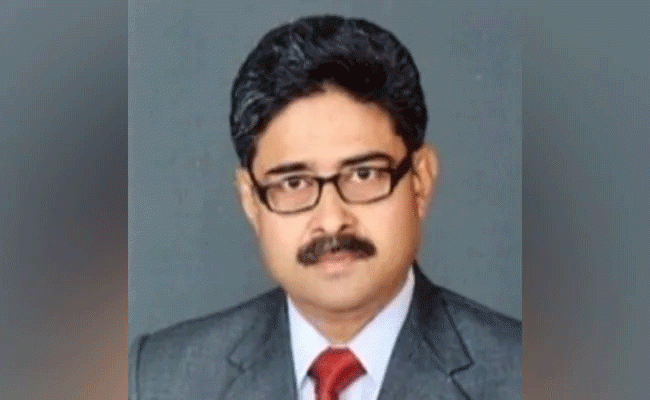 Andhra Pradesh high court judge Justice Rakesh Kumar, who is retiring from service on Thursday, made a scathing attack on Y S Jagan Mohan Reddy government and even expressed dissatisfaction over the transfer of state high court judge Justice J K Maheshwari.
While disposing the petition filed by senior IAS officer Praveen Kumar, special officer of Mission Build-AP asking him to recuse himself from a case pertaining to sale of government lands, Justice Rakesh Kumar went on to make personal comments against Jagan, recalling his criminal cases and even referring to his number during his stay in Chanchalguda jail (Khaidi No. 6093).
In his 55-page judgement, Justice Rakesh Kumar also questioned the propriety of Jagan's letter to Chief Justice of India S A Bobde on October 6, making allegations against Supreme Court judge N V Ramana, justice J K Maheshwari and other judges and the leakage of his letter to the media three days later.
He said the transfer of the high court chief justice had sent a wrong message to the people that it had happened following Jagan's letter to the CJI.
"The fact remains that Jagan succeeded in getting undue advantage at the present moment by the transfer of the high court CJ," he said.
He said the CJ's transfer would bring the hearing on the petitions filed by poor farmers of Amaravati against the three capitals bills back to square one.
"Now, the final hearing on the batch of petitions on Amaravati has been stopped. There is every likelihood that some time may be consumed in reconstitution of the Bench and thereafter from zero hearing in those cases may commence," he said.
Justice Rakesh Kumar alleged that there was blatant violation of the rights of the citizens in the Jagan government, as was evident from the filing of several Habeas Corpus petitions following alleged illegal detention of people.
He also charged the Jagan government with recommending abolition of Legislative Council because it rejected the three capitals bills and targeting state election commissioner for not proceeding against the government directions.
He questioned the inaction of the police against those who posted abusive comments against judiciary and judges in the social media.
He referred to various criminal cases pending against Jagan and how the police had withdrawn seven cases against him after the Supreme Court called for expedition of the cases against politicians.
He admitted that his observations might not be technically correct, but he had chosen to record the same as his integrity was questioned by the ruling party.