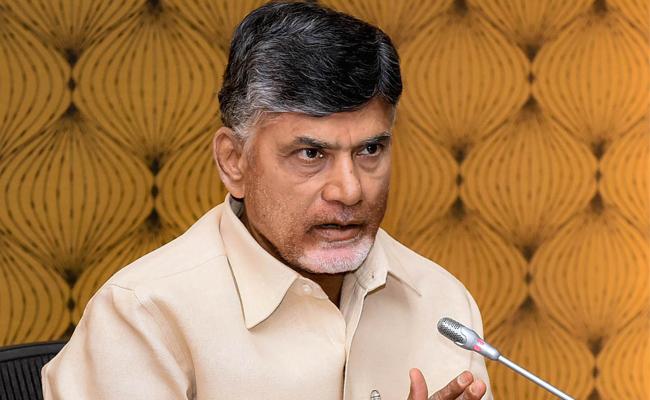 YSR Congress party president and Andhra Pradesh chief minister Y S Jagan Mohan Reddy's decision to order an inquiry by Central Bureau of Investigation into the alleged irregularities in land dealings at Amaravati seems to have kept Telugu Desam Party president N Chandrababu Naidu on tenterhooks.
Though Naidu did not react to Jagan's decision openly, he indirectly questioned the timing of Jagan to order the CBI probe into the allegations against the previous TDP government.
"This is not a time for the State government to act in vengeance against the Opposition and criticise it, since it is the time for all section of people, cutting across parties to fight unitedly to prevent spread of Coronavirus. Instead, the government should focus on sensitisation of every individual to save himself, save their families and thereby save the community from impending danger," he said.
Naidu advised the Jagan Mohan Reddy government to duly follow the Central government's advisories on pushing awareness activities into the people.
He stressed the need for governments and organisations to use online digital platforms more effectively in order to render services to different sections of people by eliminating physical contact to the maximum possible extent.
Pointing out that Rajya Sabha elections were indefinitely postponed to ensure social distancing, Naidu asked the AP government to consult legal and medical experts before conducting Assembly session during epidemic spread.
He warned that any wrong decision in this time of great human health crisis would prove to be a historic blunder. He said that RS polls were postponed just two days ahead of polling which reflects the seriousness of the virus outbreak.