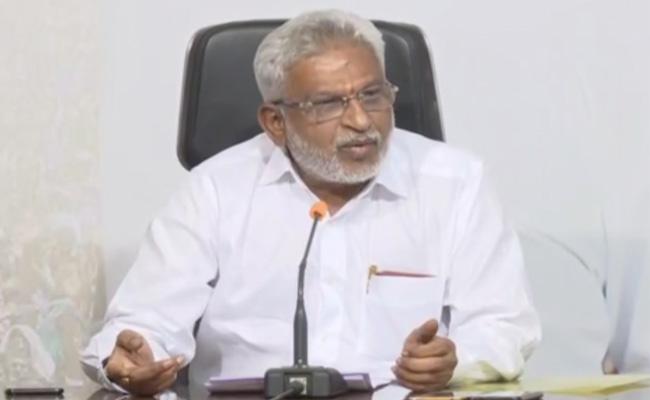 Following criticism from all quarters, particularly Bharatiya Janata Party leaders and spiritual gurus, Tirumala Tirupati Devasthanams (TTD) trust board chairman Y V Subba Reddy on Monday sought to give a clarification on the proposal to auction the properties of Tirumala temple.
Apparently, chief minister Y S Jagan Mohan Reddy asked the TTD chairman not to go ahead with the auction proceedings in the wake of latest controversy. As a result, the TTD has kept the auctioning in abeyance.
Subba Reddy said no final decision had been taken yet in this regard.
The TTD trust board had only discussed the decision taken by the previous board during Chadalavada Krishna Murthy period in January 2016 based on a recommendation made by a sub-committee appointed for the purpose.
"We only constituted committees to work out the plan of action for auctioning of the properties," Reddy said.
However, the TTD chairman has forgotten that he had given a clarification to the media only two days ago that the TTD board in its meeting on February 29, decided to auction 50 immovable properties in AP and Tamil Nadu which are unviable, not useful and prone to encroachment.
He even said as per the rules, the TTD Board is competent to sale, exchange and mortgage the immovable properties, if found beneficial to TTD.
Even the TTD proceedings dated April 30 clearly said the board had resolved to dispose the immovable properties which are unviable and not maintainable by TTD through public auction. It even mentioned the upset values (bidding values) fixed by constituting two TTD teams.
The teams were asked to conduct public auction in respect of the properties, finalise successful bidder, register documents in favour of successful bidders and remit the sale proceeds to TTD Account.