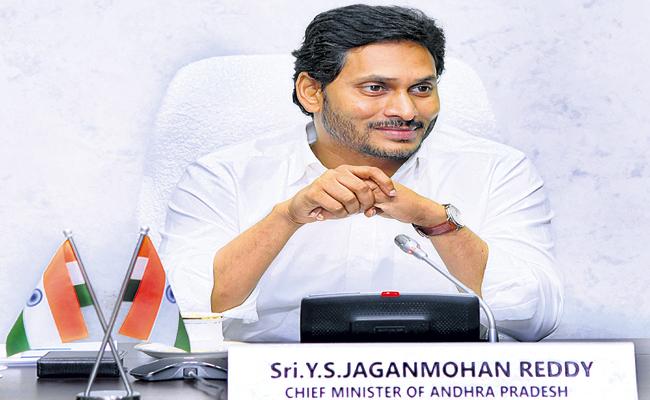 It is more or less official now. YSR Congress party president and Andhra Pradesh chief minister Y S Jagan Mohan Reddy going to make Visakhapatnam his seat of administration, come what may, irrespective of the outcome of the judgement in Supreme Court.
In an interview to an English daily last week, the chief minister made it clear that he had taken a decision to make Visakhapatnam as the executive capital after a detailed thought and discussion and there is no question of going back on it.
He told the daily that a chief minister can rule from any part of the state and that is going to be the seat of administration.
"Wherever the chief minister operates, his cabinet ministers will also function from there. Wherever the ministers are there, the state secretariat will be there," he said.
Stating that he had chosen Visakhapatnam as the executive capital for administrative convenience and financial viability, Jagan said nobody (including courts) can decide from where the chief minister shall function.
Stating that Visakhapatnam is a symbol of decentralised administration, the chief minister said by spending mere Rs 5,000 crore to Rs 10,000 crore, Visakhapanam can emerge as a world-class capital city.
According to sources, Jagan is firm on moving to Visakhapatnam at any cost, irrespective of the decision in the Supreme Court, which is going to take up a special leave petition of the state government challenging the high court order on Amaravati.
If the Supreme Court gives its judgement in favour of the government, Visakhapatnam will become the capital city without much loss of time.
Even if the judgement goes against the government, Jagan has decided to move to Visakhapatnam, without declaring it as executive capital.
"In that case, Amaravati will be the capital city on paper, but de facto capital city will be Visakhapatnam, as there is no legal bar on the chief minister to operate from Visakhapatnam. If Jagan operates from the port city, all the ministers and officials have to go there and so will be the state secretariat," a party source said.
The assembly will continue to be in Amaravati and since nobody will object if the high court is shifted to Kurnool, it cannot also materialise without referring to it as the judicial capital.
So, Jagan wants to decentralise the administration without having to make a separate law for three capitals.
"The government has complete clarity on the same. The exercise will start soon in this regard," sources said.