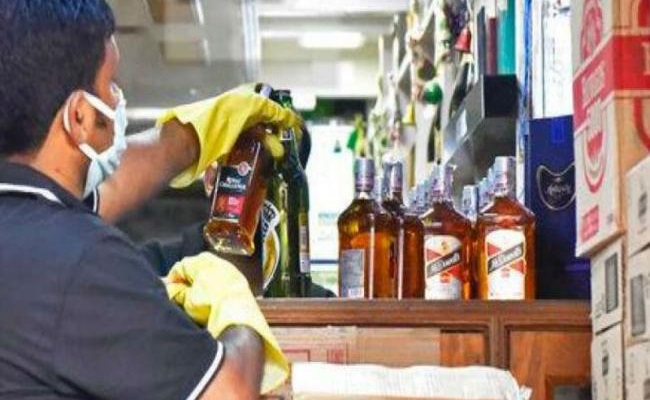 If the reports doing rounds in a section of media are to be believed, the Y S Jagan Mohan Reddy government is contemplating roll back of the hike in liquor prices in order to prevent smuggling of alcohol from the neighbouring states and also check sale of spurious liquor.
More than that, the reports of alcohol addicts taking to consumption of hand sanitisers in the absence of liquor or in view of the high liquor prices, seem to have made the state government rethink on the hike in liquor prices.
It may be mentioned that the state government had increased the liquor prices by 75 per cent in the post-lockdown period so as to discourage people from consuming alcohol.
However, it has only resulted in large scale smuggling of liquor from across the borders, particularly from Telangana.
There were also reports of sale of spurious liquor and locally-made alcohol, which has resulted not only in a dent in the revenues of the state but also leading to health problems among the addicts.
And there have been reports of the boozers consuming cheaply available sanitisers which has led to the death of nearly 40 people across the state till now. Four more died in Tirupati on Friday due to consumption of sanitiser.
That is precisely why the government is said to be contemplating reduction of liquor prices by at least 40 per cent, while stepping up the campaign to contain the liquor consumption.
It remains to be seen how far this move will help bring down the consumption of spurious liquor in the state.