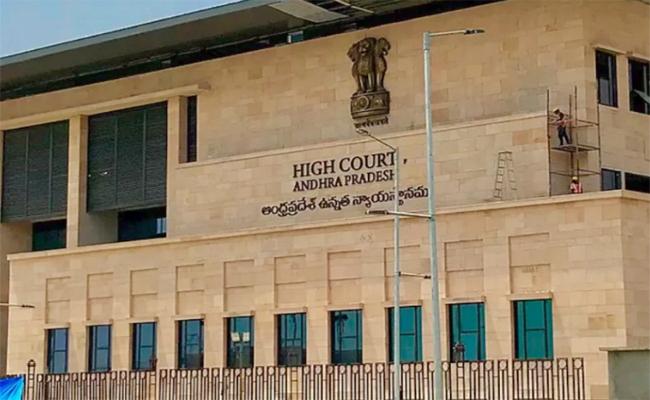 The media fraternity across the country has taken serious note of the gag order issued by the Andhra Pradesh high court on Tuesday night restricting the media from publishing the contents of the First Information Report pertaining to Amaravati land scam involving former advocate general and kin of a serving Supreme Court judge.
Renowned Supreme Court lawyer Prashant Bhushan took serious exception to the gag order by the high court.
"Shocking that the HC has issued a wide-ranging gag order restraining media & social media from reporting facts stated in an FIR of the AP govt against its former AG & other important persons, esp when the petition didn't ask for such gag! Against Art 19 & RTI," he tweeted.
He said though the former AG had asked for gagging the media, the high court should not have accepted it.
"Such a gag order by the HC is totally out of order and unprecedented. It not only stifles free speech but deprives people of info Will lead to rumours," Prashant Bhushan said.
The Indian Journalists Union (1JU), the largest and most representative organisation of the practitioners of journalism in the country, strongly felt that the order of the Andhra Pradesh High Court directing the news media not to publish the contents of the FIR against a former Advocate General of the state and some relatives of a judge was most unfortunate.
"It amounted to a denial of the fundamental right of freedom of the press and the people's right to information," IJU president K Srinivasa Reddy and secretary general Balwinder Singh Jammu said.
They felt that the Andhra Pradesh High Court's blanket order was a judicial overreach on the rights and privileges of the fourth estate of democracy, the Press, as important as the other three estates. Legislature. Executive and the Judiciary.
They said. "The tendency of the higher judiciary to sweepingly restrict the freedom of the press and freedom of expression in name of 'reasonable' restrictions envisaged in the constitution in recent times weakens the foundation of the Indian democracy."
The IJU leaders said the restrictions on the publication of the information contained in the FIR against prominent legal luminaries and their relatives, in the long run, would work against the interests of petitioner and others, giving ample opportunity for speculative and imaginary perceptions in the minds of common public, which would not be conducive 'for truth and fair play".
The IJU hoped that the judiciary would reconsider its decisions infringing on the rights of the fourth estate in the interest of democracy.