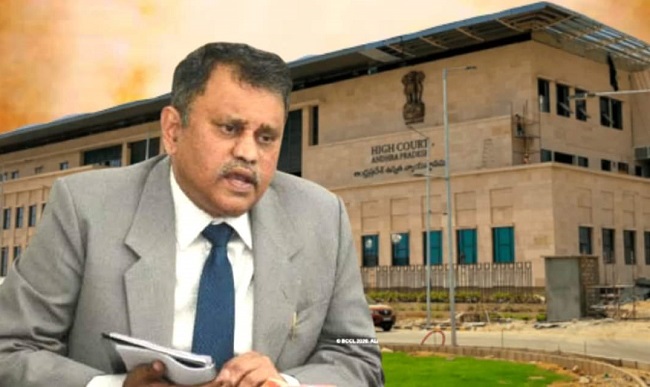 The intense battle between the YSR Congress government in Andhra Pradesh led by chief minister Y S Jagan Mohan Reddy and State Election Commissioner Nimmagadda Ramesh Kumar over the conduct of local body elections in the state witnessed a dramatic turn on Thursday.
A division bench of the state high court comprising chief justice A K Goswami and judge C Praveen Kumar on Thursday gave the judgement in favour of Nimmagadda and struck down the order of a single-judge bench of Justice M Ganga Rao passed on January 11.
The division bench, which agreed with the writ petition filed by Nimmagadda, gave a green signal to the SEC to go ahead with the election process for gram panchayat elections without causing any disturbance to the vaccination process.
Stating that both public health as well as local body elections are important, the high court bench directed that both the government and the SEC should go ahead with the conduct of elections in coordination with each other.
It was on January 8, Nimmagadda announced the schedule for gram panchayat elections to be held in the first week of February. He declared that model code of conduct would come into force from January 9.
However, the state government moved the high court immediately and on January 11, the single judge bench gave an order suspending the election schedule. Ramesh Kumar immediately moved the division bench for a review.
After three days of hearing, the division bench reserved its judgement on Wednesday and passed the order on Thursday, which is also the first day of the nomination process.