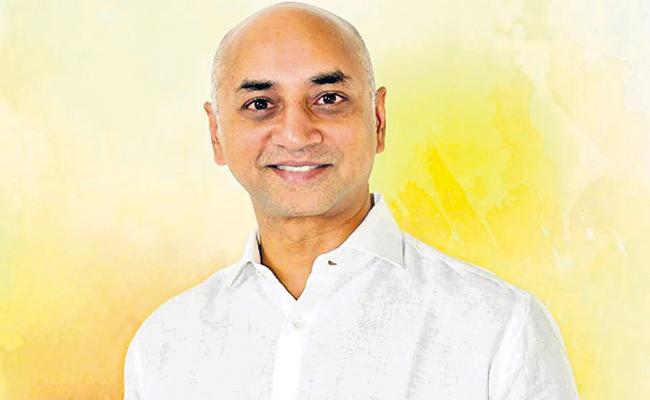 Amara Raja Batteries Limited, one of the leading industrial and automotive battery majors, promoted by present Telugu Desam Party MP from Guntur parliamentary constituency Galla Jayadev, is now shifting its expansion project to Telangana.
Having faced several hurdles from the Andhra Pradesh government led by chief minister Y S Jagan Mohan Reddy, the Tirupati-headquartered Amara Raja group signed an agreement with the Telangana government on Friday to set up a Lithium Cell Giga Factory at a cost of Rs 9,500 cr.
The company, with ultimate capacity of 16 GWh and a battery pack assembly unit up to 5 GWh, will come up at Mahabubnagar. The agreement was signed by Jayadev with Telangana industries secretary Jayesh Ranjan in the presence of state industries minister K T Rama Rao.
"Yet another historic win for Telangana Amara Raja to setup India's largest Lithium Ion Cell Manufacturing facility till date with an investment of ₹9,500 Cr, further reinforcing Telangana's position as an ideal destination for EV and Advanced Cell Chemistry (ACC) Manufacturing," KTR said in a tweet.
Jayadev said his company had chosen Telangana because of its huge investment potential and a positive industrial climate.
"All these years, we were confined to Andhra Pradesh. Since Telangana is an ideal place for Lithium Ion batteries due to increasing demand for electric vehicles, we thought of expanding our base to Telangana," he said.
Ever since there was a change of government in Andhra in May 2019, Amara Raja group has been facing a lot of pressure. In June 2020, the Jagan government took back 253.61 acre of land to expand its group to set up an a digital world city and industrial park at Majara Kothapally village of Yadamarri mandal and Nunegundlapally village of Bangarupalem mandal in Chittoor district which was declared as special economic zone.
In August 2021, the Jagan government served closure notices on Amara Raja batteries following the charges of violation of pollution norms.
Though there were reports that Jayadev might shift the industry to Tamil Nadu, he did not do so, but fought a legal battle and managed to retain the factory there after agreeing to follow pollution norms.
Since then, Jayadev has been keeping away from the TDP activities and focussed on his industrial group.