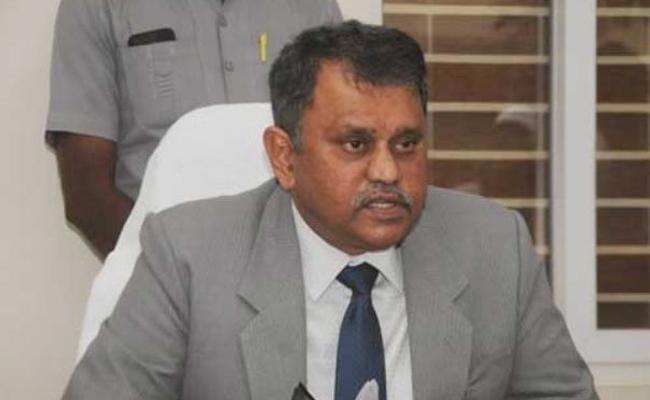 The alleged "forged" letter purported to have been written by former Andhra Pradesh state election commissioner Nimmagadda Ramesh Kumar to Union home secretary seeking additional protection to him and making wild allegations against the Jagan Mohan Reddy government took an interesting turn on Tuesday.
The forensic department is learnt to have submitted its report to the Crime Investigation Department (CID) stating that the letter was not prepared in the SEC office, but was typed outside. The forensic experts examined the laptop and desktop of the SEC thoroughly.
Meanwhile, CID chief Sunil Kumar said Sambamurthy, personal secretary of Nimmagadda, had given false information to the CID authorities.
"Our investigation has revealed that his statement was completely wrong," he said.
Sunil Kumar pointed out that the letter was typed somewhere else and brought to the SEC in a pen drive. It was subsequently uploaded in the SEC computer.
"Sambamurthy sought to create an impression that the file was prepared in the SEC office," he said.
He said the CID would unearth the facts with regard to the origin of the letter.
"If it is a confidential letter, we shall also probe how it came to light. We are also looking into the conspiracy theory behind leakage of the letter," the CID chief said.