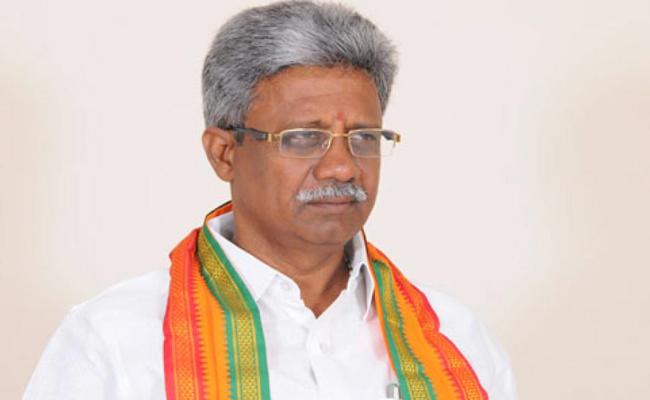 Senior BJP leader and former minister in the Chandrababu cabinet Pydikondala Manikyala Rao died of Coronavirus disease in Vijayawada on Saturday. He is 59.
Manikyala Rao is the first politician who succumbed to Covid-19. He had been undergoing treatment at a private hospital in Vijayawada for the last one month. He had been on ventilation for quite some time.
His condition deteriorated recently and finally, he succumbed to the disease on Saturday afternoon. The last rites for his body would be performed according to Covid-19 norms, doctors said.
Manikyala Rao, who began his career as a professional photographer, later entered into politics as an active worker of the BJP.
He was elected Member of State Legislative Assembly from Tadepalligudem assembly constituency between 2014 and 2019.
He was one of the two ministers, along with Kamineni Srinivas, in the Chandrababu Naidu cabinet as part of the tie-up between the TDP and the BJP.
He was holding the portfolio of endowments in the Naidu cabinet and played a key role in preventing the sale of TTD properties during that period.
Several TDP, BJP and Jana Sena leaders condoled the untimely death of Manikyala Rao due to Coronavirus.
CLICK HERE!! For the In Depth Updates on all the OTT Content