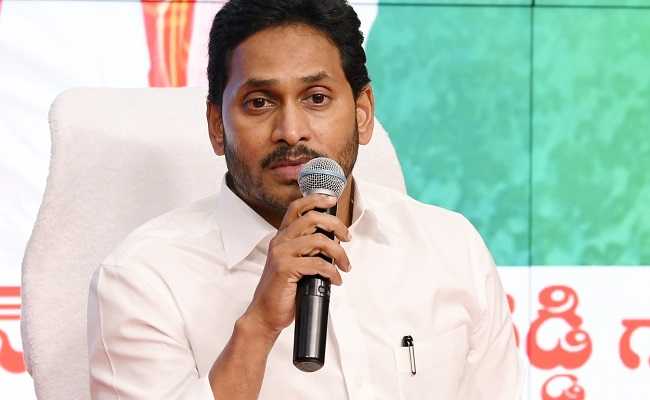 Has YSR Congress party president and Andhra Pradesh chief minister Y S Jagan Mohan Reddy developed any second thoughts on the controversial government order (GO Rt No. 1) issued on January 3 prohibiting roadshows, public rallies and meetings on roads?
Sources said there is a serious discussion within the party about the same, though leaders like state irrigation minister Ambati Rambabu, tourism minister R K Roja and industries minister Gudivada Amarnath have been saying that there is no question of revoking the GO.
However, intelligence department authorities reportedly informed the chief minister that the GO might prove counterproductive to the ruling party in the coming days, as there is a talk among the public that it was meant for curtailing not only the opposition parties but also various social organisations.
"All said and done, the election year has commenced in the state. Not only the opposition parties like Telugu Desam and Jana Sena, every other political party has to hit the roads with one rally or the other. Even the YSRC leaders have to take to streets to hold meetings and rallies on the roads," an official said.
If the police give permission to the ruling party and deny the same to the opposition parties, it would send wrong signals among the people.
At the same time, several other organisations, including religious outfits also apply for permission to take out rallies passing through narrow roads.
"If the police deny permission to them, it will become a big issue. Even if they give permission, too, it will become controversial as it amounts to targeting only the opposition parties," he said.
At the same time, the Centre, too, is learnt to have taken serious view of the latest GO of the Jagan government.
There are reports that the BJP leaders have brought it to the notice of the Centre saying the GO would create troubles to various sections of people, not just the opposition parties.
Apparently, the government is obtaining feedback from a cross section of the society.
Since there is a resistance from various sections, there is a possibility that the government might make some modifications in the GO, if not dropping it altogether, sources added.