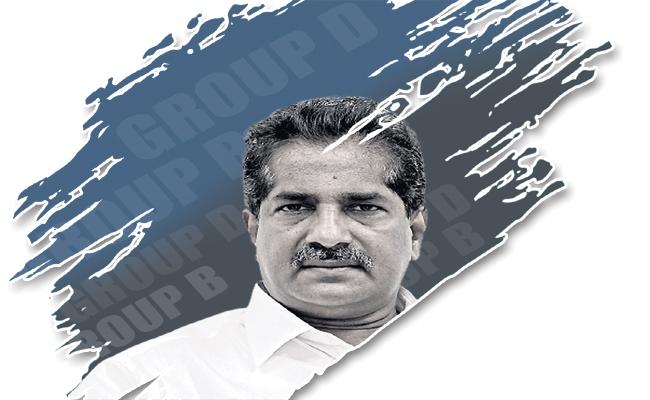 Ashok Babu's name was once famous with APNGO's participation in Samaikyandhra Movement.
He was later honored by Chandrababu Naidu giving him the status of MLC after his retirement.
Now, a disgusting crime of Ashok Babu has seen light. He worked in Commercial Tax Department as ACTO and retired voluntarily.
His educational qualification mentioned in the government records to obtain the job has been in controversy for quite long time.
As per some insights, Ashok Babu studied D Com (Diploma In Computers) and joined as Jr Assistant. Eventually he became senior assistant as a part of promotion on service.
Later he eyed on the job in Commissioner's office. But for that he needed to have proper graduation. So, he simply tampered D.Com as B.Com in the records and obtained the job. It is yet to be known if he has produced any fake degree certificate at that time.
Tampering a letter in government records and obtaining a job by wrong means is a crime. Though many employees complained on this, the TDP government didn't bother. Moreover he was made an MLC later.
His case has been in pending file for quite long time. Now the time has come to reopen the file and take legal action.