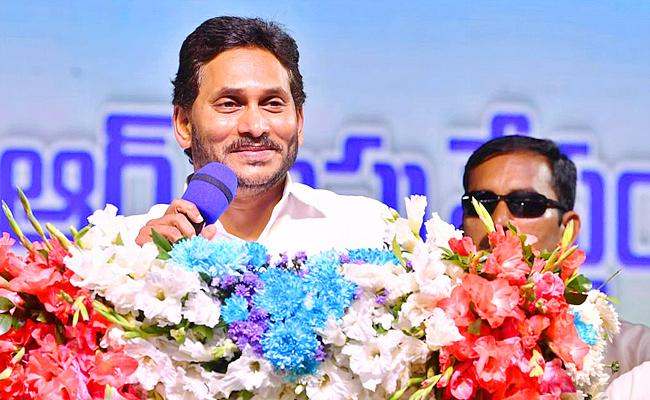 For the first time, YSR Congress president and Andhra Pradesh chief minister Y S Jagan Mohan Reddy reacted to the arrest of his arch rival, Telugu Desam Party president N Chandrababu Naidu in the alleged multi-crore skill development scam, saying that he was a big thief and the real kingpin in the entire scam.
Speaking at a public meeting at Nidadavolu in East Godavari district, Jagan alleged that Naidu had concocted the Skill Development scam to siphon off public funds to the tune of Rs 371 crore and more.
He said investigating agencies including Enforcement Directorate (ED) and the Criminal Investigation Department (CID) clearly exposed Naidu's role in the entire scam, with all the evidence pointing directly at Naidu's alleged involvement in the corruption scandal.
"Confidential note files from bureaucrats and higher officials were also cited as revealing Naidu's active role in advancing the fraudulent project, despite objections from higher-ranking officials," Jagan said.
He said all fake documents, invoices, and other major pieces of evidence have been procured by the investigating agencies and produced before the court.
"Even when higher officials objected the move to release money to private companies, Naidu ignored them. The CID clearly established these facts before the court" he remarked.
"After a rigorous 10-hour hearing from both sides, the court remanded Chandrababu Naidu to 14 days in custody. However, despite all this, Naidu's team refuses to acknowledge his involvement and continues to defend him," the chief minister remarked.
Taking a dig at JanaSena chief Pawan Kalyan who recently announced his alliance with TDP, Jagan asked, 'If he really cares about the people of Andhra Pradesh and given that public money was looted, why is Pawan Kalyan not questioning Naidu's role in the scandal? Why isn't he asking the most pertinent question as to where did the money go?'