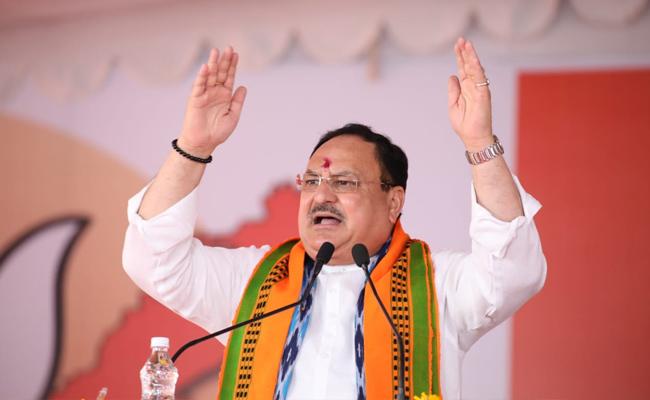 BJP national president J P Nadda is in Vijayawada today. He addressed the party booth level workers in the morning and will be interacting with the professionals in the evening.
During his address to the party workers, the BJP national president made a reference to the Arogya Sri programme.
Nadda said that Prime Minister Narendra Modi launched Ayushman Bharat scheme for the entire nation.
"BJP's Ayushman Bharat scheme is changed as YSR Aarogya Sri in AP," the BJP president said alleging that AP chief minister Y S Jagan Mohan Reddy is implementing the BJP's programmes by changing its names.
He also said that while Ayushman Bharat is acceptable everywhere in the country, Arogya Sri is accepted only in Andhra Pradesh.
"It is not accepted even in Hyderabad," Nadda said.
Well, Ayushman Bharat scheme was launched by the Prime Minister in 2018, while the Arogya Sri programme was launched in AP way back in 2005, by then chief minister Y S Rajasekhar Reddy.
Ayushman Bharat, thus is a copy of Arogya Sri scheme from Andhra Pradesh and what the BJP national president said was not true.
Surprisingly, some BJP leaders from AP and the Centre as well are trying to mislead people by giving wrong information and false statements just for votes.