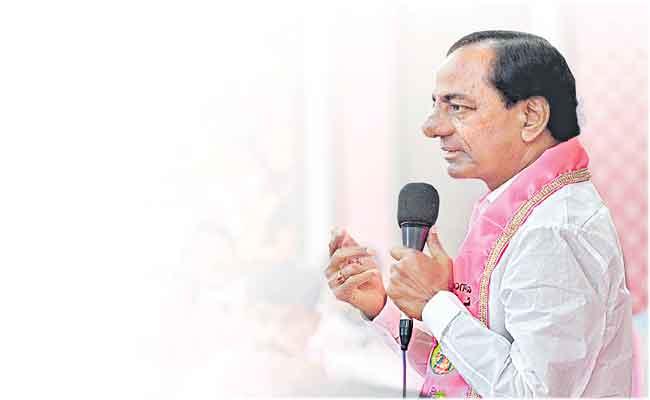 The high-voltage drama in the family of Telangana Rashtra Samithi president and chief minister K Chandrasekhar Rao witnessed an unexpected anti-climax on Sunday, taking the party leaders and political pundits by surprise.
By declaring that he would continue as the chief minister of Telangana and warning the party leaders against making any statement on the leadership change in the state, KCR virtually put an end to the speculations over anointing his son and TRS working president K T Rama Rao as the chief minister of Telangana.
In a way, KCR openly snubbed his son for keeping silent when the party leaders, including ministers and MLAs, were openly calling KTR as the next chief minister and the future of Telangana.
In the same breath, he also dispelled the rumours that he was unwell and won't be able to run the administration anymore.
He sent a stringent message to the party leaders, and indirectly KTR, that they would be kicked out if they talked about change of guard in the state anymore.
The party leaders who attended the meeting leaked to the media that KTR was in a state of shock when KCR made the comments.
"It appeared KCR convened the meeting only to stop the speculations over KTR taking over as the CM. May be, he did not disclose what was in his mind even to his son before coming to the meeting," a party source said.
Now, there has been intense discussion in the media circles as to what KTR would do now. It is pretty evident that there is no chance of KTR becoming the chief minister at least during this term, though KCR said he would continue to be the CM for another 10 years.
And by saying so, KCR gave enough hints that he is not interested in making his son as the CM as long as he is alive.
"The option before KTR is to keep silent and wait for his turn; or stage a coup against his father, as Telugu Desam Party president N Chandrababu Naidu had done to his father-in-law N T Rama Rao in August 1995. In any case, the state politics is going to take an interesting turn hereafter," an analyst said.