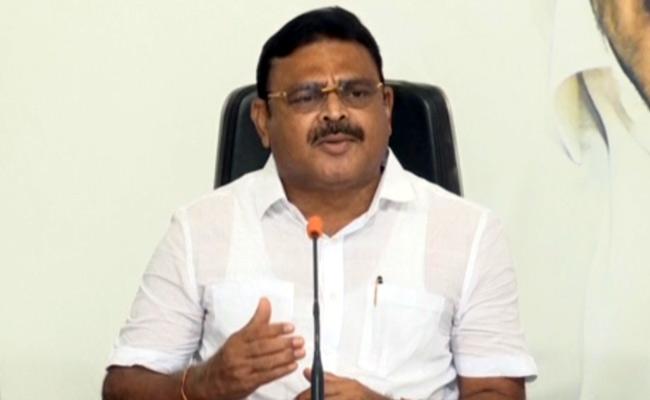 Minister for Water Resources, Ambati Rambabu reacted sharply to former chief minister and Leader of Opposition, N Chandrababu Naidu trying to visit the Polavaram Project site and make allegations against the state government.
The Minister said that Chandrababu Naidu's attempt to visit the project site was not a planned one, but he took the decision to draw the attention of the people from TDP's falling popularity.
The Minister said that the TDP chief was spreading false news about the state government with the support of the yellow media.
However, he asserted that the people are wise enough to judge the misleading campaign of the yellow party and the yellow media.
Rambabu, while referring to the TDP chief's allegations on the Polavaram Project, posed three questions to Chandrababu Naidu asking him to reply before blaming the state government.
He wanted to know why did Chandrababu Naidu took the responsibility of the project when it was made the national project and the responsibility was vested with the Central government?
The Minister also wanted to know why did not the TDP government complete the project by 2018 as promised in the Assembly?
Rambabu further asked the TDP chief why they constructed diaphragm wall without constructing the cofferdam for the project.
The Minister asked the TDP chief to reply to these questions before making any allegation on the state government.
He also criticised the TDP leaders for improper handling of the national project during their regime and alleged that the TDP had used the project to make money as alleged by Prime Minister Narendra Modi.