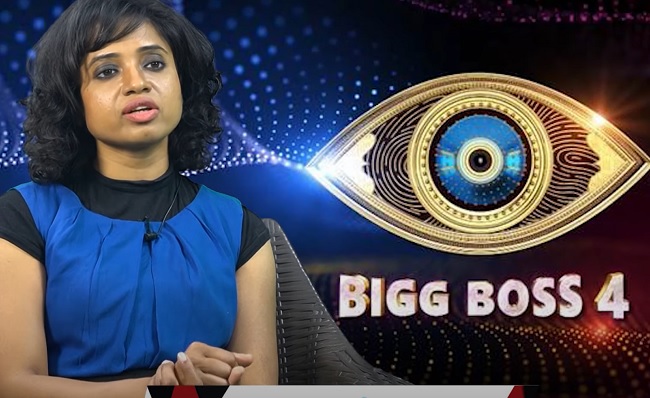 TV9 news anchor Devi Nagavalli got evicted from Bigg Boss season 4 in the third week.
It came as a surprise to many those who are following the show because Devi was considered as one of the strongest contestants in this season.
She getting evicted so early has even raised doubts over the transparency of the Bigg Boss voting system.
#BringDeviBack is still being trended across social media platforms and Devi Nagavalli herself is yet to get into terms with the early eviction.
She firmly believed that she would be one of the finalists if not the winner of this season.
"I'm confused and still don't have a clue about why I got evicted," Devi said in an exclusive interview with Great Andhra.
When asked if the negativity around TV9 is one of the reasons for people not to vote for her, Devi said, "Now people are asking to bring me back into the show. If my profession was the reason for them to not vote for me then I say that it is their mistake. Because I was honest and gave my hundred percent in the show. I never tried to fake even once."
Devi is a close relative of late Dasari Narayana Rao, but she never told about this before. Her mother revealed this in her interviews and Devi said that she never used her 'grandfather's' name or popularity anywhere till this point.
"I don't know why my mother told the media about it now, but I didn't want to use it for my benefit."
When asked if Pawan Kalyan's fans dislike towards TV9 working against her chances in winning the show, "There were people who didn't like me before but the same people are saying that I should not have been evicted. If there was negativity against me before this for whatever reasons, it turned positive after people get to see the real me," she told.
Watch her chitchat with Chandana by clicking the link below.