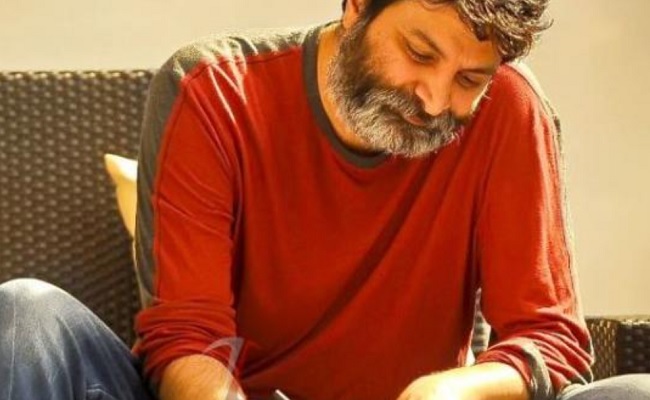 Trivikram Srinivas has interest and command on Hindu mythology. He has his interpretation on many aspects of puranas as well. He feels that making a film in this genre would entice the national audience.
Inside sources say that he is planning accordingly, to make a film at least one and half years later, after finishing the present commitments.
Sometime ago, director Gunasekhar started Hiranyaksapa with Rana. Some shooting was done but that was shelved as Suresh Babu felt it was not coming well.
During the shooting of Bheemla Nayak, the topic of this film came up between Trivikram and Rana. Listening to everything Trivikram came up with a better line that attracted Rana and Suresh Babu.
With that, Gunasekhar was sent off settling his account and some pending issues to rope in Trivikram. The project is registered in the Harika Hasini banner as well.
So, now Hiranyakasapa is going to come up in the combination of Rana-Trivikram-Harika Hassini. While Gunasekhar wrote on the lines of Bhakta Prahlada, Trivikram gave a different dimension to the story all together as per the sources.
Right now Trivikram is working on Mahesh Babu's film. Then he has to work with Allu Arjun. After this, he is going to start 'Hiranyakasapa' as per the sources.
Rana is also in the mood of waiting until then without doing any other project.