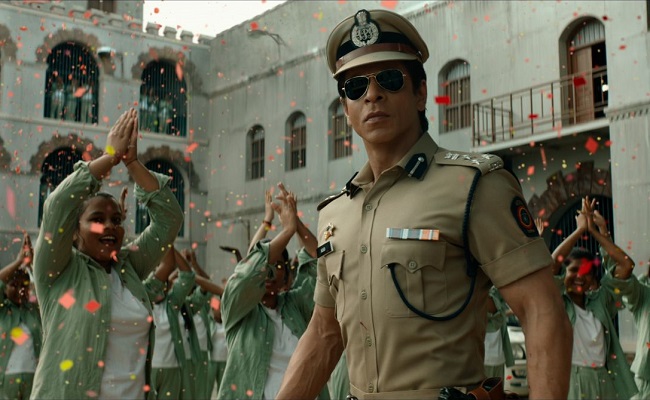 1. Miss Shetty Mr Polishetty: The movie had gained momentum with positive word of mouth.
Starring Naveen Polishetty and Anushka, this film revolves around the theme of sperm donation and has struck a chord with the younger audience due to its clever humor and subtlety.
Impressively, the film continues to draw audiences to theaters even into its second weekend, ultimately evolving into a hit. It has performed well in A centers.
As we enter the third week of its run, all eyes are on the film, which currently occupies the top position at the box office.
2. Jawan: This Shah Rukh Khan's latest film has left a substantial mark on the box office. Released just last week, it has continued its successful run into the second week.
The film's overall performance has been highly impressive, particularly in its Hindi version, which has been declared a blockbuster among metropolitan and North Indian viewers.
It's an all-around super hit, and the Telugu version is also enjoying a good run.
3. Mark Antony: The latest movie featuring Vishal and SJ Suryah didn't resonate with the conservative audience, but it managed to pique the interest of younger viewers who seek something unconventional and edgy.
The Tamil version of the film had a strong opening, but the Telugu version's performance at the box office was average to below average.
Overall, the film's fate at the box office hinges on the weekday collections, which will determine its success.
4. Jailer: "Jailer" has consistently attracted large audiences since its premiere, maintaining its popularity even as it enters its sixth weekend.
Currently, the film holds the distinction of being the second-highest-grossing movie in Rajnikanth's illustrious film career.
Globally, it has achieved an impressive box office earnings of nearly Rs 650 Cr. As its theatrical run nears its end, the film has also made its debut on the OTT platform.
5. Changure Bangaru Raja: Despite having a producer like Ravi Teja associated with it, the film struggled to attract audiences to the theaters.
Despite featuring a strong cast and an attention-grabbing trailer, it failed to gain momentum at the box office.
To make matters worse, the film received negative reviews, which severely impacted its prospects. It appears that the film's theatrical run is nearing its conclusion.