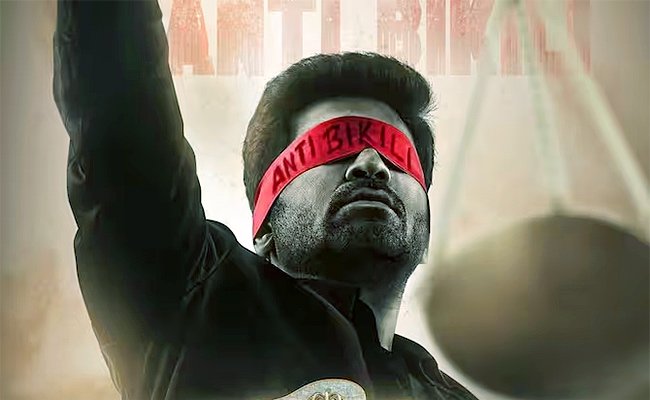 1. Bichagadu 2: The film has secured the top spot for the week. It is surprising to note that apart from wall posters and online ticket booking, there has been minimal publicity for this film.
Nonetheless, it is making an impact at the box office with impressive collections.
Although the content of the film isn't praised on par with its predecessor, the popularity of the franchise is evident from the strong opening it received. The performance on weekdays is yet to be seen.
2. Anni Manchi Sakunamule: Initially, this film, directed by Nandini Reddy, promised some family entertainment based on its trailer, but unfortunately, it failed to perform well at the box office.
The reception has been underwhelming, and the majority of the audience rejected the film due to its outdated storyline and clichéd emotions and proceedings.
The response during weekdays doesn't appear encouraging, and it remains to be seen if the ongoing summer holidays will bring any positivity.
3. Simhadri 4k: The old film, a collaboration between Rajamouli and NTR, has been re-released as a 4K version in theaters.
The box office response has been decent in some centers but not overwhelming. Young audiences who wanted to experience the film in theaters for a vintage feel have turned up to watch it.
Although the film is readily available on online platforms, there is still a dedicated audience for the theatrical experience, albeit a small one.
4. Fast X: This Hollywood venture didn't leave a significant impact at the box office. Despite its limited traction in urban multiplexes, the target audience didn't show much enthusiasm, resulting in the film's lack of success.
Generally, Hollywood films perform exceptionally well in the Indian box office, but this time, it couldn't replicate that success.
5. Custody: The film, which received a thumbs-down last week, is nearing the end of its theatrical run. The film has been consistently receiving negative feedback since its first day, and there hasn't been any improvement in the response.
The collections are dismal, and there doesn't seem to be anything encouraging for this film at the box office.