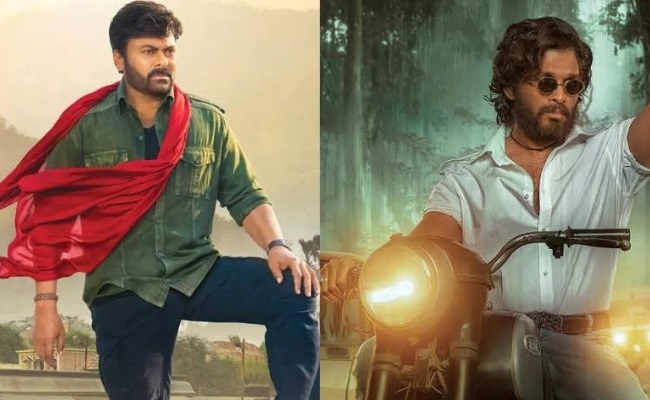 In the past, we have seen two different camps of stars fighting for a release date. But now, two heroes of mega camp are competing for a date.
Allu Arjun has been insisting that his upcoming film, Pushpa The Rise, will hit the screens on December 17 at any cost. "Taggede Le", he is uttering while declaring the date.
Meanwhile, Megastar Chiranjeevi and Ram Charan starrer "Acharya" has finally decided to hit the theaters for Christmas. December 24th is the date the makers have locked for it.
Chiranjeevi and the producer of "Acharya" expected that Allu Arjun would change his date to pave for their film.
It has been the norm in the mega camp that whenever a Chiranjeevi starrer comes, other mega heroes change their dates and give free way to the original star of their camp. But Allu Arjun doesn't want to change the date.
The team of "Acharya" is also not bothering about Allu Arjun's tactics. They will announce the date as December 24 shortly.