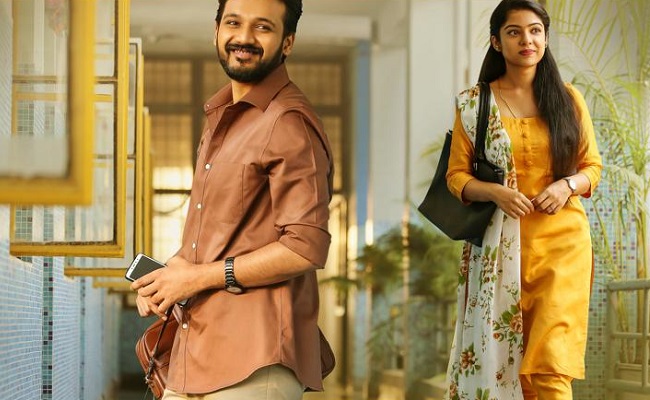 The title Swathi Muthyam designates protagonist's character in Bellamkonda Ganesh's debut flick.
The film's first glimpse has been dropped on the occasion of Makara Sankranthi.
Going by the glimpse, Ganesh is very innocent whose marriage is fixed with Varsha Bollamma who is quite contrasting to him.
He faces problems when he tries to follow her, as his world is completely different from her.
He doesn't know how to react when she asks whether he's a virgin.
The last episode is very funny where Ganesh mistakenly washes the legs of his father-in-law and this shows his innocence.
Ganesh impresses with his innocent acts, while Varsha Bollamma seems to have got a meaty role.
Directed by Lakshman K Krishna, Swathi Muthyam glimpse looks refreshing with a simple yet intriguing concept.
Production values of Sithara Entertainments are high in standard, as usual, with Suryaa's striking camera work and Mahati Swara Sagar's pleasant music.
Swathi Muthyam is getting ready for its theatrical release.