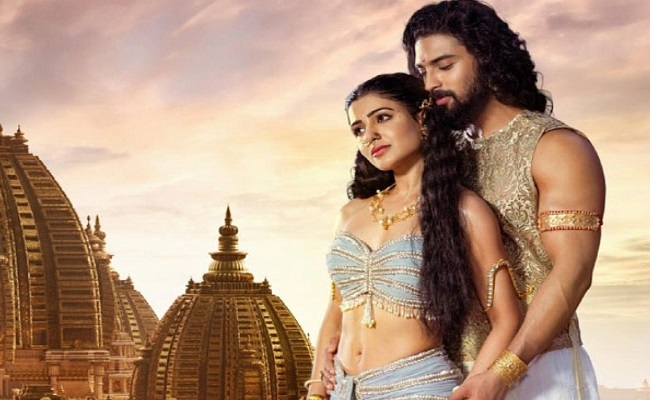 Samantha did not participate in promotional activities for her previous film "Yashoda" due to illness, except for a video interview with anchor Suma Kanakala.
However, she has made time for the promotion of her upcoming film "Shaakuntalam" and has allocated nearly 15 days in her schedule for it.
The film, which is a pan-Indian project with a large budget, will begin its promotional activities at the end of this month.
As the face of the film, Samantha has agreed to promote it, and has also postponed the filming of "Kushi" to do so.
The producers of "Kushi" wanted to restart filming this month, but Samantha requested that it be pushed to February.
"Shaakuntalam" is an adaptation of the play by Kalidasa.