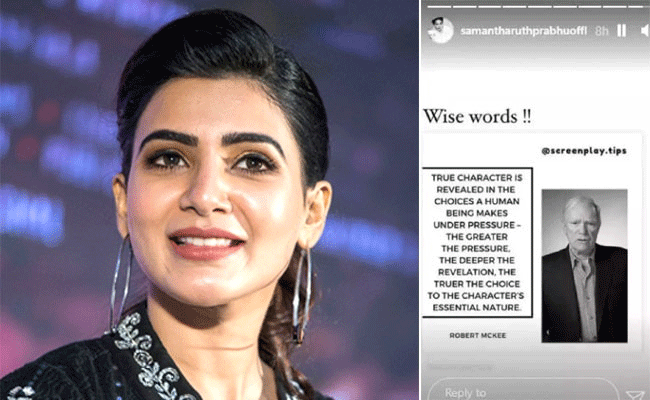 Samantha is now voicing her opinions without fear, any hesitation. She doesn't have to think about anything else as she is no longer attached to Akkineni's family.
After getting separated from Naga Chaitanya, her posts are filled with philosophical quotations.
She is also slowly understanding how men and women behave. Her social media posts reflect her matured way of thinking.
She recently voiced her opinion about marriage, which went viral.
Samantha recently also posted a quotation about decision-making and pressure. "Decisions taken under pressure tell who you are," she mentioned.
Samantha has been under a lot of pressure after the announcement of separation from Naga Chaitanya. She also encountered relentless malicious propaganda against her.
She faced the turbulent period with dignity. So, she is posting such messages on her timeline.