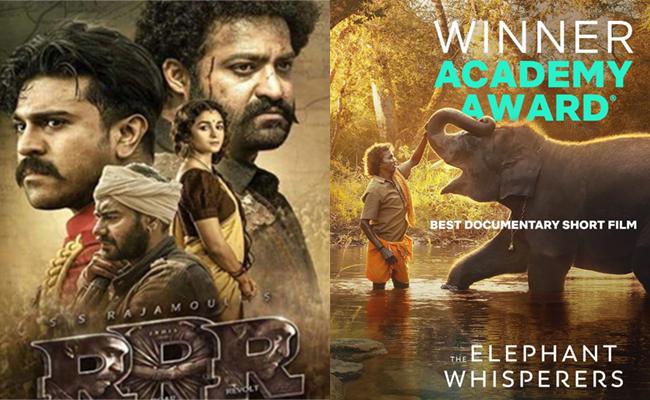 Rajya Sabha members on Tuesday congratulated the teams of 'RRR' and 'The Elephant Whisperers' for winning an Oscar.
"These achievements of two Oscars reflect a global appreciation of the vast talent, immense creativity and committed dedication of Indian artists," Chairman Jagdeep Dhankar said
The members from across the party associated themselves in congratulating the winners.
Minister of Information and Broadcasting Anurag Thakur said, "This is recognition of Indian content." Indian cinema is getting recognition globally and the scriptwriter is a member of this House, he added.
On Monday, Prime Minister Narendra Modi congratulated music director M.M. Keeravani and lyricist Chandra Bose after their song "Naatu! Naatu!" from the Telugu film "RRR" won the prestigious Oscar award.
Modi also congratulated the team of documentary film "The Elephant Whisperers" for winning the Oscar in the "Best Documentary Short Film" category.
"Exceptional! The popularity of 'Naatu Naatu' is global. It will be a song that will be remembered for years to come. Congratulations to @mmkeeravaani, @boselyricist and the entire team for this prestigious honour," Modi tweeted after "Naatu! Naatu!" won the award.
He further added that the country is "elated and proud" of their achievement.
Notably, both the movies will be screened for the members of the Upper House.