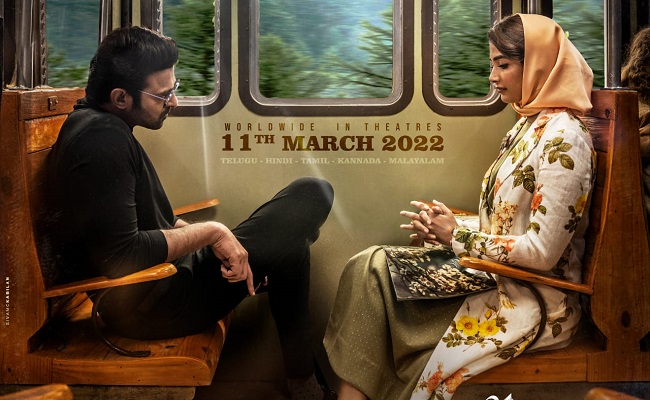 Prabhas' 'Radhe Shyam' is all set for world wide release this week. The censor at Dubai is also completed. The local censor is also done.
The fans are eagerly waiting for censor updates. As per the information, 'Radhe Shyam' is going to be the never before visual grandeur on Indian screen.
Indian audiences experienced the visual spectacle of 'Bahubali' in 2015 and 2017.
Now after five years a different kind of visual wonder is going to be unleashed on Indian screen with 'Radhe Shyam', as per the inside sources.
The talk is that this film has to be watched for better experience only in multiplexes and big screens. The genre of the film is love and mysticism.
The censor talk says that the audience who love romantic thrillers would enjoy this a lot.
The Censor leaks also reveal that the last 10 minutes of the film showcased the graphics that beat even the mainstream Hollywood films.