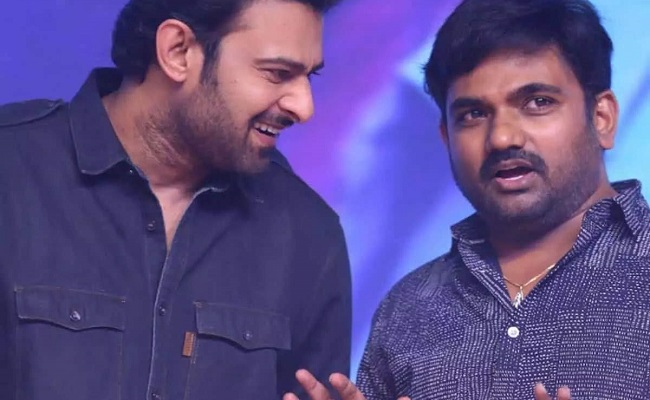 Matuthi's movie with Prabhas was announced all of a sudden stating that the puja will be held on the 10th of this month.But now it looks nothing of that sort is happening.
There is some interesting gossip running behind this.
Sources say that the story is ready for this film but the bound script is yet to come out. Adding to this the second half narration is still pending and attempts are being made to lock it. For this, Maruthi hired a writer's team to serve him with different minds.
The story discussions are happening in Trident Hotel with the team of Maruthi and Bunny Vasu's friend Vasu Varma. So, once the script is locked, then Prabhas has to adjust his dates.
The film has three heroines and one actress is already fixed. An important role in the film may be played by either Boman Irani or Paresh Rawal.