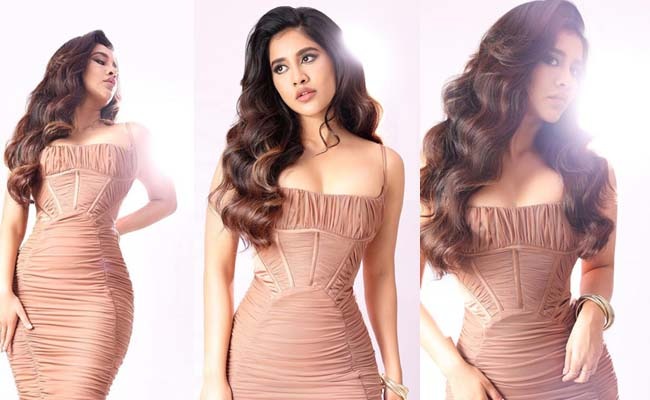 Nabha Natesh gained widespread recognition for her exceptional performance in the Telugu movie "iSmart Shankar," following her roles in three Kannada films.
Subsequently, she secured significant parts in various films, including "Disco Raja," "Solo Bratuke So Better," "Alludu Adurs," and "Maestro" until 2021.
Notably, she took a hiatus from acting in 2022 and has no upcoming film releases in 2023.
Beyond her attire, Nabha Natesh exudes a natural grace, as depicted in her photos, where her elegance and alluring gaze captivate attention.
In a recent photo session, she showcases her slender curves in a form-fitting outfit.
Determined to highlight her acting prowess on prominent platforms, Nabha Natesh aspires to achieve widespread acclaim and establish herself as a highly esteemed actress.