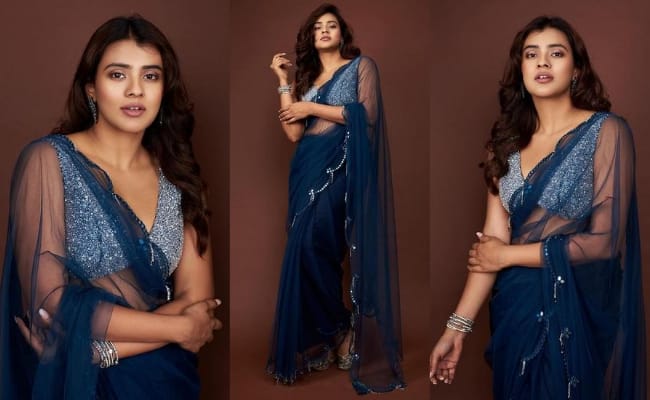 Hebah Patel is the 33 year old actress who debuted with the film Ala Ela in Telugu in 2014. Interestingly she covered Tamil and Kannada industry also in the same year with her debuts.
She has almost 20 films to her credit as of now in which five films are yet to be released.
Wearing a blue colored transparent saree and a sleeveless designer blouse she looks gorgeous with an urban elan.
The glossy black hair that touches her shoulders as a cloud makes her look like a damsel.
On the work front she has two films on sets as of now- Odela Railway Station in Telugu and Aadya in Tamil. Three of her other films have completed the shooting part and are awaiting release.