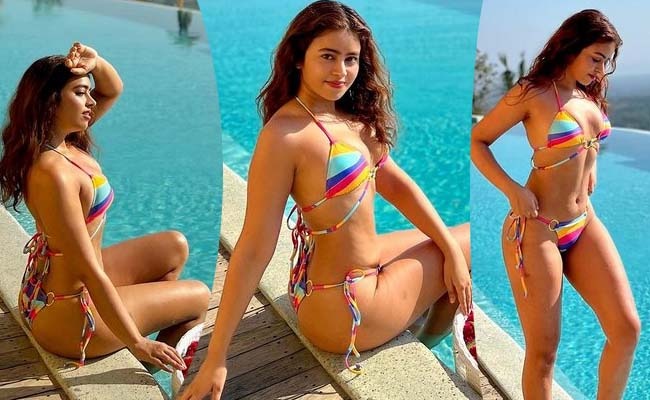 Shobhita Rana, a 31-year-old actress from Punjab, has become well-known in the movie industry through her roles in films like "Ramrajya," "Ishq Brandy," and the recently released "Ranga Ranga Vaibhavanga" in 2022. She is married to Tarun Aggarwal.
Wearing a stunning two-piece bikini, she elegantly displays her feminine beauty, giving the impression of being a true heavenly vision.
With her undeniable charm and charisma, she has the potential to enchant audiences on the big screen.
Let's hope that filmmakers from South India recognize her talent and offer her more chances to display her captivating presence in the film world.