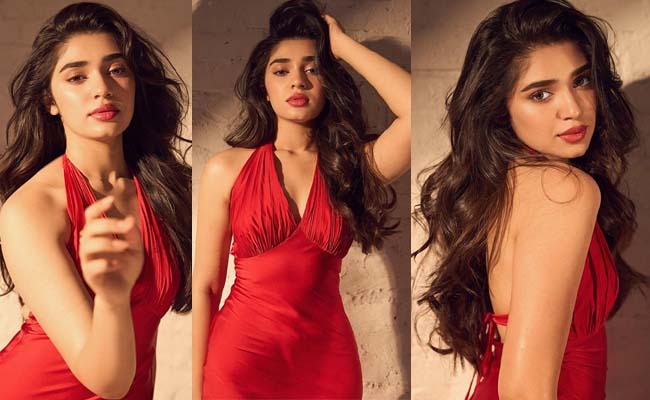 Krithi Shetty, a 20-year-old talent from Mangalore by the sea, has gained a lot of praise in the Telugu film world. Her outstanding performance in "Uppena" is a big reason for this.
She's become quite important in the industry, as seen in her roles in popular films like "Shyam Singha Roy," "Bangarraju," "The Warrior," and "Custody." However, she's currently facing the challenges that come with trying to stay successful.
Recently, she looked stunning in a red outfit, showing off her femininity and a charming charisma with her legs on display. The way she carried herself in the photos was truly captivating.
On the work side, she's exploring opportunities in different South Indian film industries to expand her career.