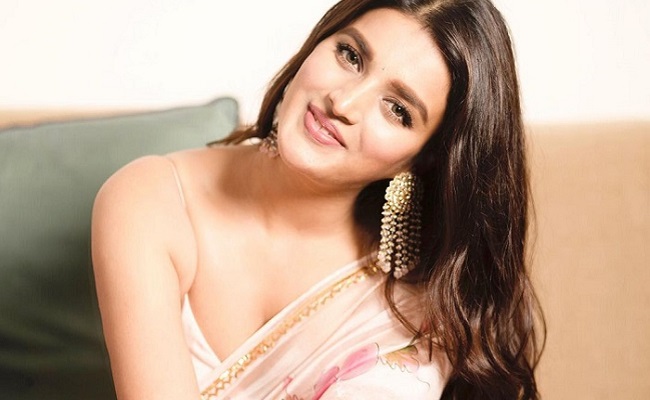 Saree is the token of Indian tradition. It is ageless and any woman looks more graceful in a saree.
Nidhi Agarwal, the actress who shot to fame with Puri Jagannath's "iSmart Shankar" has posed in a saree with floral design sporting her cute feminine assets.
Wearing a striped blouse she looks stunning. This tall actress has lot to offer through silver screen and right now she is busy with two Tamil films- Bhoomi and Eswaran.