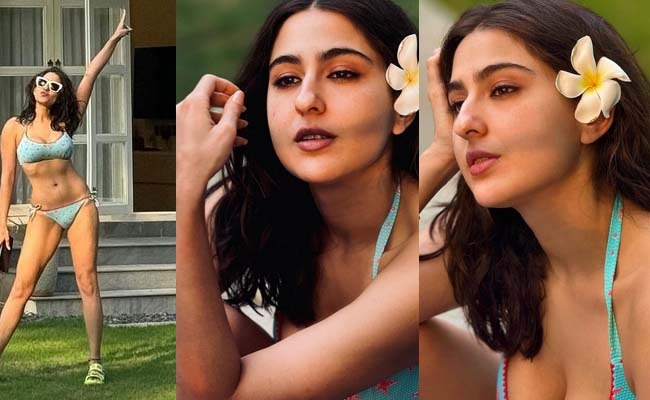 While not attaining the same level of prominence in the film industry as some of her peers, Sara consistently connects with her fan base through her social media channels.
She regularly shares captivating photos that showcase her charm.
Recently, she posted a stunning image donning a bikini, emanating an air of majestic sophistication and elegance.
The attire accentuates her feminine allure, and her well-toned abdomen and legs underscore her commitment to maintaining a fit lifestyle.
Sara Ali Khan has solidified her position as an emerging star in the captivating realm of Bollywood, thanks to her captivating talents, charismatic beauty, and irresistible charm.
In terms of her professional pursuits, Sara is currently immersed in various film projects, underscoring her unwavering dedication to her craft.