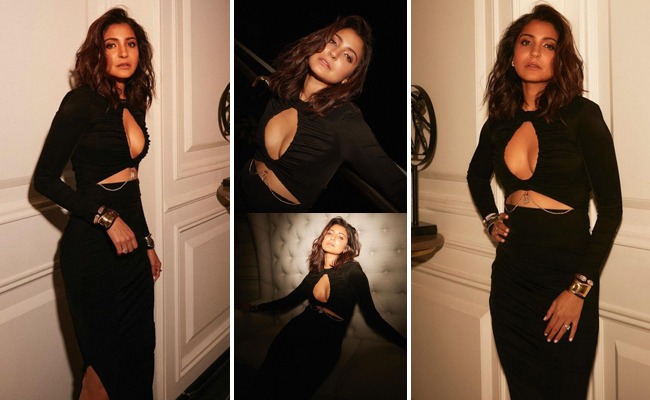 A cricketer has to put a lot of effort while hitting the three stumps with his bowling. But a beautiful woman can make millions of hearts clean bowled with a simple costume having a ventilator at a crucial region.
Anushka Sharma is seen wearing a black top and a pair of trousers where she opened up her heart region with a sensuous cut.
The X Factor in the pictures hit hard and the internet circuit is busy making these pictures viral.
Anushka has everything in her body intact and she has the potential to make big on the silver screen. Her fans are waiting to watch a grand feast from her.
Anushka Sharma was married to Virat Kohli a few years ago and is now coming with the films Chakda Xpress and Qala.