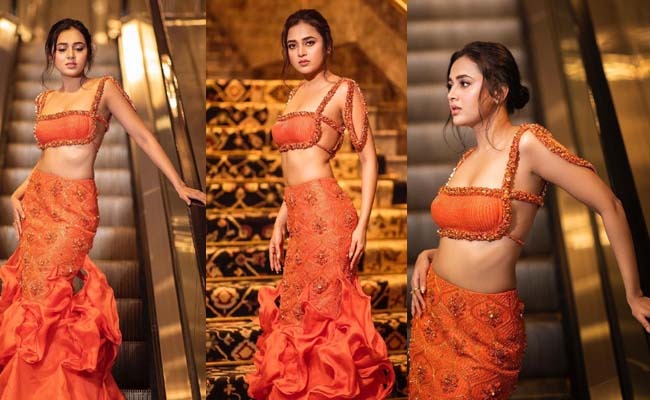 Tejasswi Prakash Wayangankar is an actress who was born in Saudi Arabia and started her professional life in Hindi television of India.
She gained popularity with her presence in the fifteenth season of Bigg Boss by winning the title in the grand finale.
She hails from a Marathi speaking musical family and has a BTech certificate from Mumbai University.
She is known for her dating with Karan Kundra, another actor and former Bigg Boss contestant.
Wearing an orange colored designer blouse and a butt hugging skirt Tejasswi poses so sensuously that two eyes won't be enough to relish.
She is yet to make her attempt on the big screen of any language. But she has all that in her to grace on the Telugu screen, the dream industry of any actress nowadays.