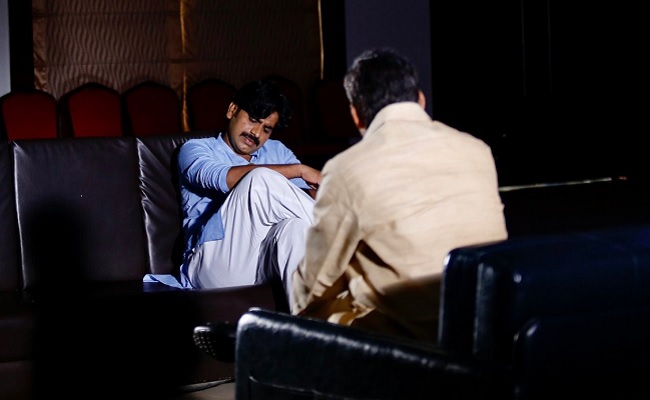 Chandrababu Naidu is silent after the colossal defeat in 2019 elections. Pawan Kalyan is back to films after the similar defeat.
But Ram Gopal Varma, who had already played games with these two in Amma Rajyamlo Kadapa Biddalu doesn't seem to be taking any break.
He is once again doing a film with the title Power Star and the stills are already making rounds in social media.
Today he has released a pic on twitter with thr caption "A tense moment from POWER STAR".
The picture clearly depicts the person sitting opposite to Powerstar is none other than CBN.
RGV is rising interest on this film with these controversial pictures and we have to see what actually is going to be seen in the film.
CLICK HERE!! For the In Depth Updates on all the OTT Content