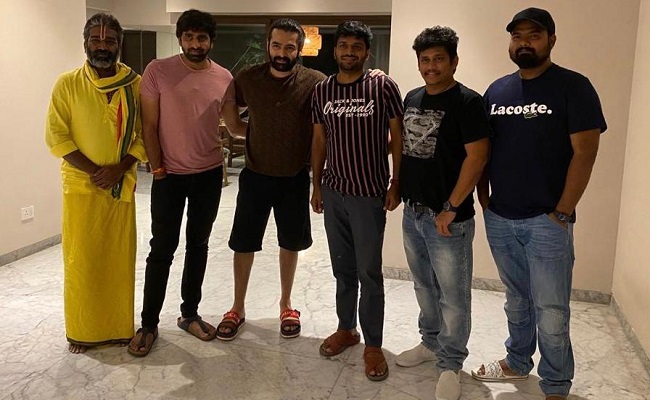 Hero Ram invited young directors to his residence and they had dinner together.
Alongside Ram, Kishore Tirumala, Gopichand Malineni, Anil Ravipudi, Santhosh Srinivas and Venky Kudumula can be seen in the picture.
Santhosh Srinivas directed Ram in two films each, while Gopichand Malineni directed him in one film.
Anil Ravipudi was the writer for three films of Ram, wherein the young hero shares good rapport with Venky Kudumula as well.
It's really good to see all of them coming together and this shows the kind of bonhomie Tollywood young directors share with each other.
Ram and Kishore Tirumala's third film together Red is slated for release soon.