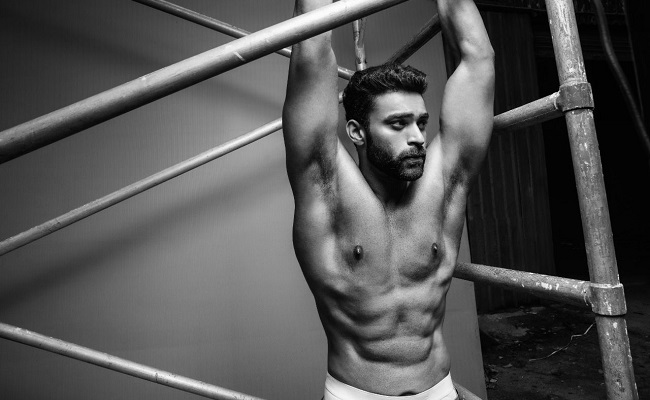 Varun Tej underwent a stunning makeover to play a boxer in his upcoming film Ghani. He built a sturdy and ripped physique.
Now, Varun is seen flaunting his toned abs as he goes topless for his latest photoshoot.
We get to see Varun's chiselled upper body in this pic. He looks like a handsome hunk.
Helmed by Kiran Korapati, 'Ghani' is a tale of a boxer's transformation. Varun Tej has worked hard for the movie, as he also underwent a physical transformation, to fit into the role.
The film is announced for release on 31st March 2022.